The Defence Line was divided in sectors, groups and sections. Below is a map of the five sectors. The red lines are the borders of the Defence Line and between its sectors and groups as in use before 1913. The forts and batteries are listed per sector, with a picture and a short description, in separate lists.
The satellite picture below highlights the area of the Defence Line and its forts and batteries. Check the other pages in this chapter for an impression of the sectors and the forts in them.
The satellite pictures have been modified to reflect the water areas of around 1910.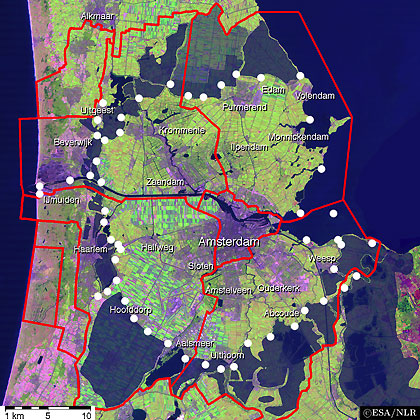 See the CIA World Factbook for more information about The Netherlands.